Connecting Boei to your Discord channel
---
Hey Discord users!
Boei can easily be connected to Discord. You won't even need a developer. It is super simple!
Step 1. Open Discord and go to invites
Open Discord, click the gear-icon ⚙️ next to the channel you want to use for Boei and go to Invites.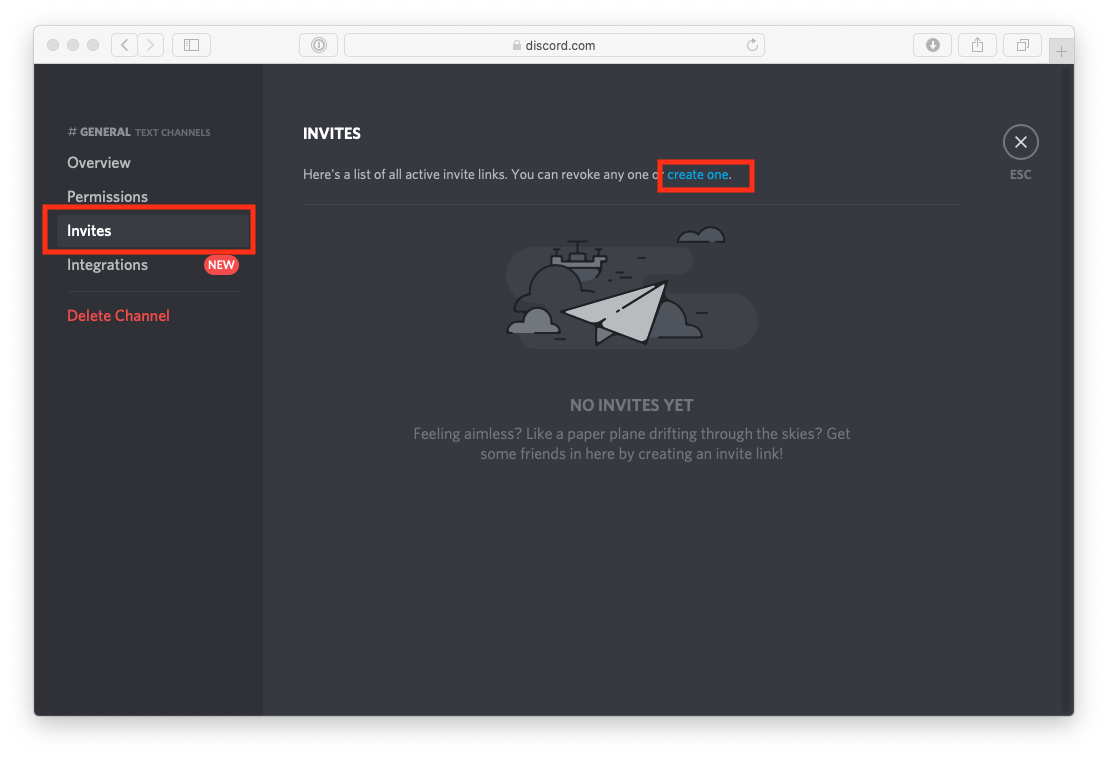 Step 2. Create a never expiring invite for Boei
Create a new invite and ensure that you click the tickbox next to "Set this link to never expire".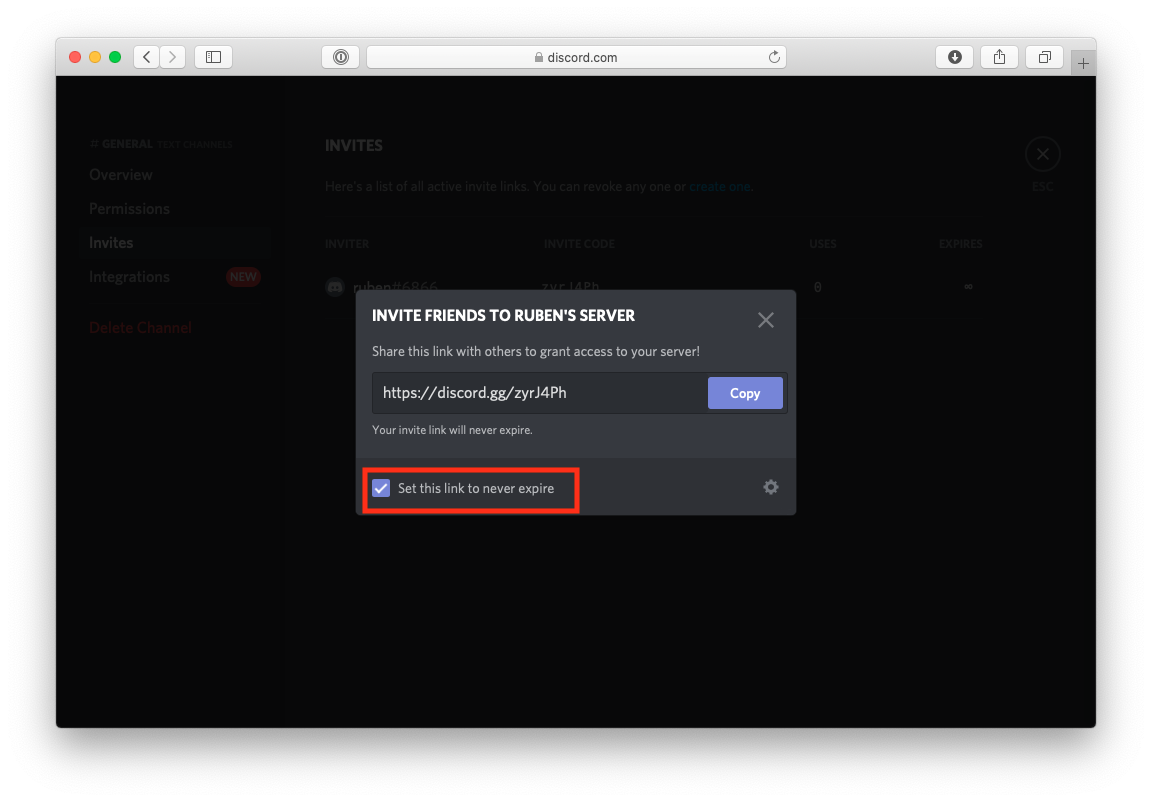 Step 3. Copy invite code to Boei and test
You now get a Invite URL from Discord. Copy-paste the part after discord.gg/ to your Boei helper setup.
Give it a test to see if everything is set up correctly.
Done! :)